IIPT is proud to announce that seven towns in South Africa will be declaring themselves as IIPT Peace Villages on 24 August – Opening Day of the UNWTO General Assembly as Secretary General Dr. Taleb Rifai, co-hosting Ministers, Hon. Sylvia Masebo, Zambia, Hon. Walter Mzembi, Zimbabwe and other dignitaries come together to re-dedicate the IIPT International  Peace Park at Victoria Falls.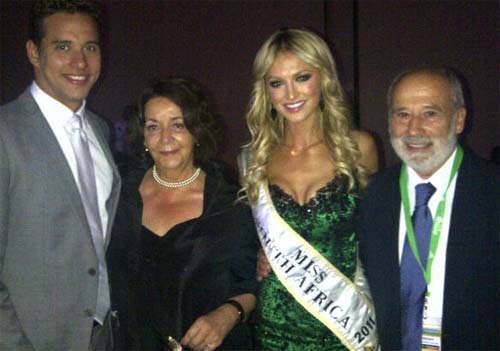 By declaring themselves as IIPT/Skal Peace Towns each Town agrees that they will be actively committed to promoting values of tolerance, non-violence, gender equality, human rights, youth empowerment, environmental awareness, and sustainable social and economic development.
As well, three special initiatives have been dedicated as IIPT/Skal  Peace Initiatives: Dinokeng Game Reserve – as an IIPT/Skal Nature Conservation Peace Park; Norbert Schling  – Studio 14 "Peace through Art"; and Peterson Mahlangu  – "Refilwe Peace Tours"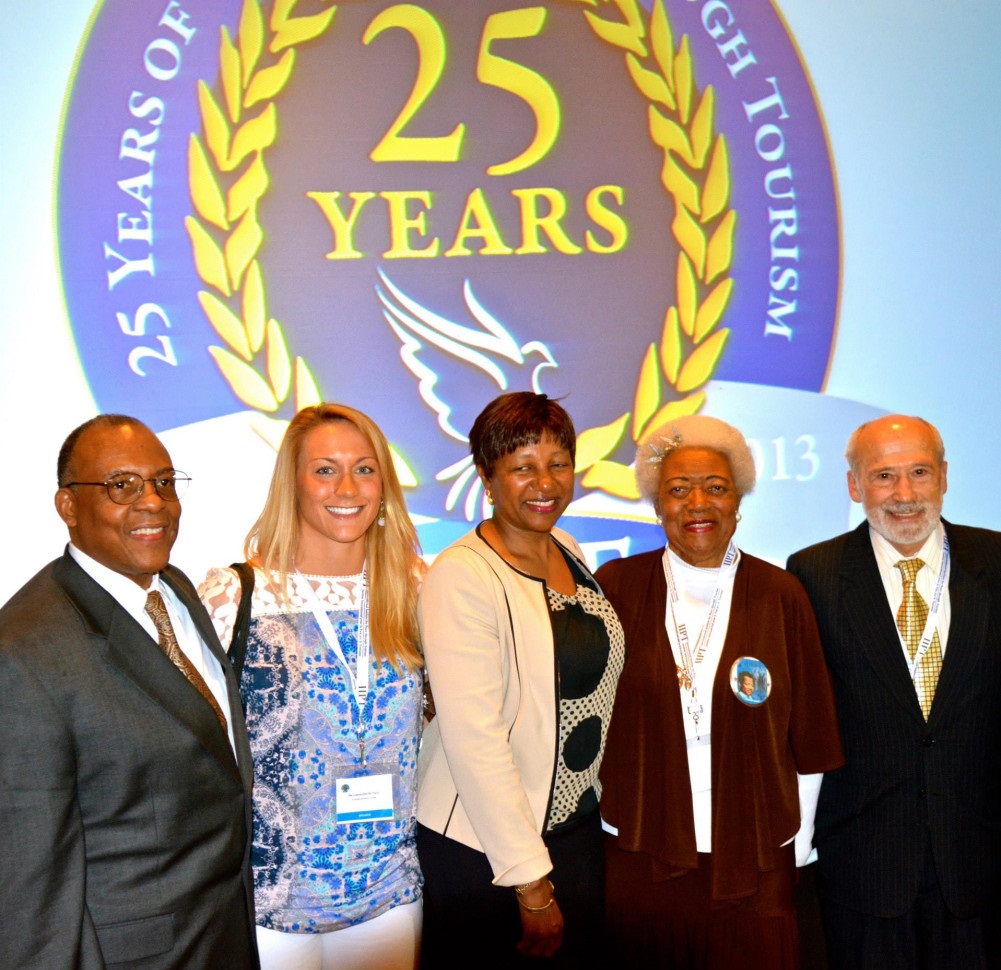 Knysna – A spectacular tourism destination In Western Cape Province in the heart of the Garden Route that adheres to international standards of sustainable tourism and each year features the Knysna Oyster Festival. Knysna boasts several world class golf courses an artist colony and a haven for yachting enthusiasts.
Cullinan – Home of the Cullinan diamond mine that produced the world's largest diamond, the "Cullinan Diamond". Diamond mine tours are a major tourism attraction of Gauteng Province.
Rayton – The Rayton Meander, launched in June 2013, offers world class wedding and conference venues, lodges, horse ranches, dairy farms, Bed & Breakfasts, bass fishing, camping and two Museums – the Willem Prinsloo Agricultural and Sammy Marks museums.
Refilwe – Home of the Refilwe Community development initiative and a welcoming spirit towards international volunteers.
Overwacht – Home of a proud Khoisan community, the original inhabitants of Southern Africa whose origins can be traced back 100,000 years.
Alexandra Township – The mother and father of townships in South Africa. The development of Alexandra Township dates back to 1912. It was the only place where black people could buy free-hold land at the time. The Township includes a house where  Nelson Mandela stayed.
Stellenbosch, Western Cape, South Africa – Proposed by Skal Cape Winelands.
Stellenbosch is a college town and the proud capital of the Western Cape wine region.  The city was founded in 1685 and is South Africa's second oldest city, promoting itself as the "most inspiring and innovative town in Africa" and dedicating itself to the values of peace, human rights and sustainable development.
Other peace initiatives in South Africa include:
Dinokeng Game Reserve – IIPT/Skal Nature Conservation Peace Park
The first free-roaming Big 5 residential game reserve in Gauteng Province, South Africa (and probably in the world) next to an urbanized area. A private/public initiative opened in 2011.
Norbert Schling  – Studio 14 "Peace through Art"
Nominated for the "Artists' World Magazine International Artist of the Year Award, and winner of the most People's Choice Awards in the past year.
Peterson Mahlangu  – "Refilwe Peace Tours"
Refilwe Community Ambassador providing guided tours of Refilwe and empowering youth with entrepreneurial skills for the further development of tourism in Refilwe.